Taylr Made
Sales Card Tutorial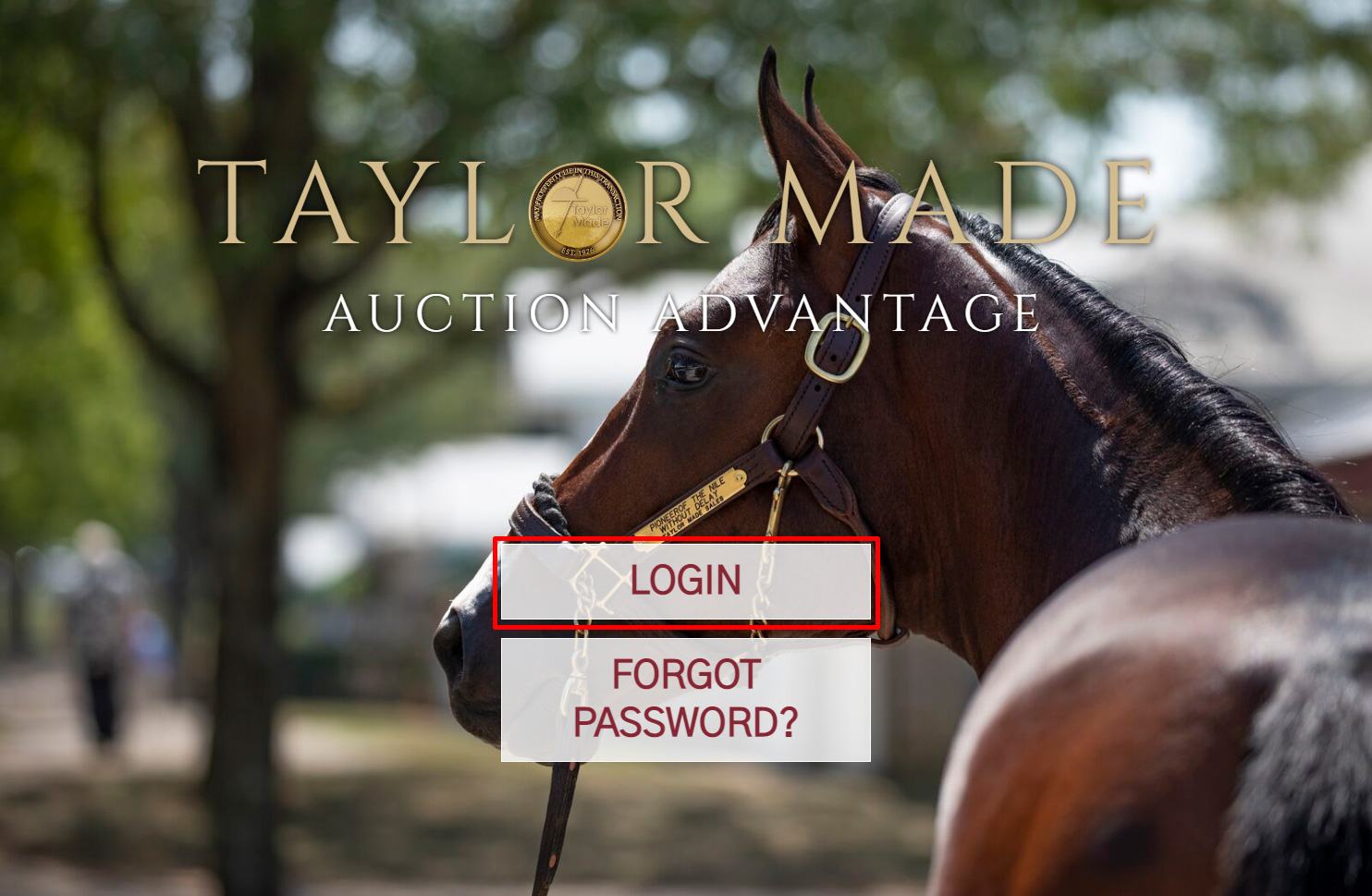 Step 1: Navigate to TM Frontman
To log into TM Frontman's Greeter Station, in your web browser navigate to https://www.tmfrontman.com/
To login select the Login button. A modal will appear requesting your username and password. Enter your credentials and select Login. You will then be redirected to the Dashboard.
Login Modal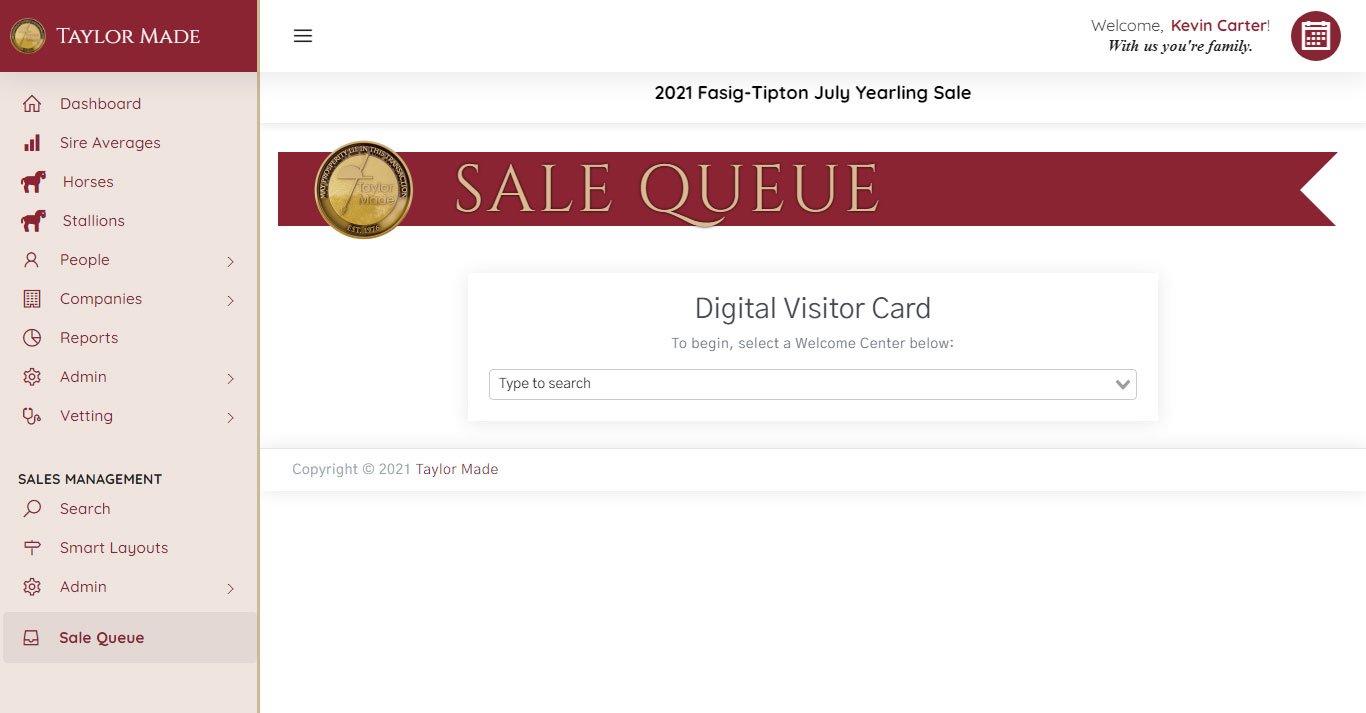 Step 2: Navigate to Sale Queue
After arriving at the dashboard, on the left side bar, select Sale Queue to begin loading your digital card.
Use the input box to select the cards that are currently queued.

Select Welcome Center ID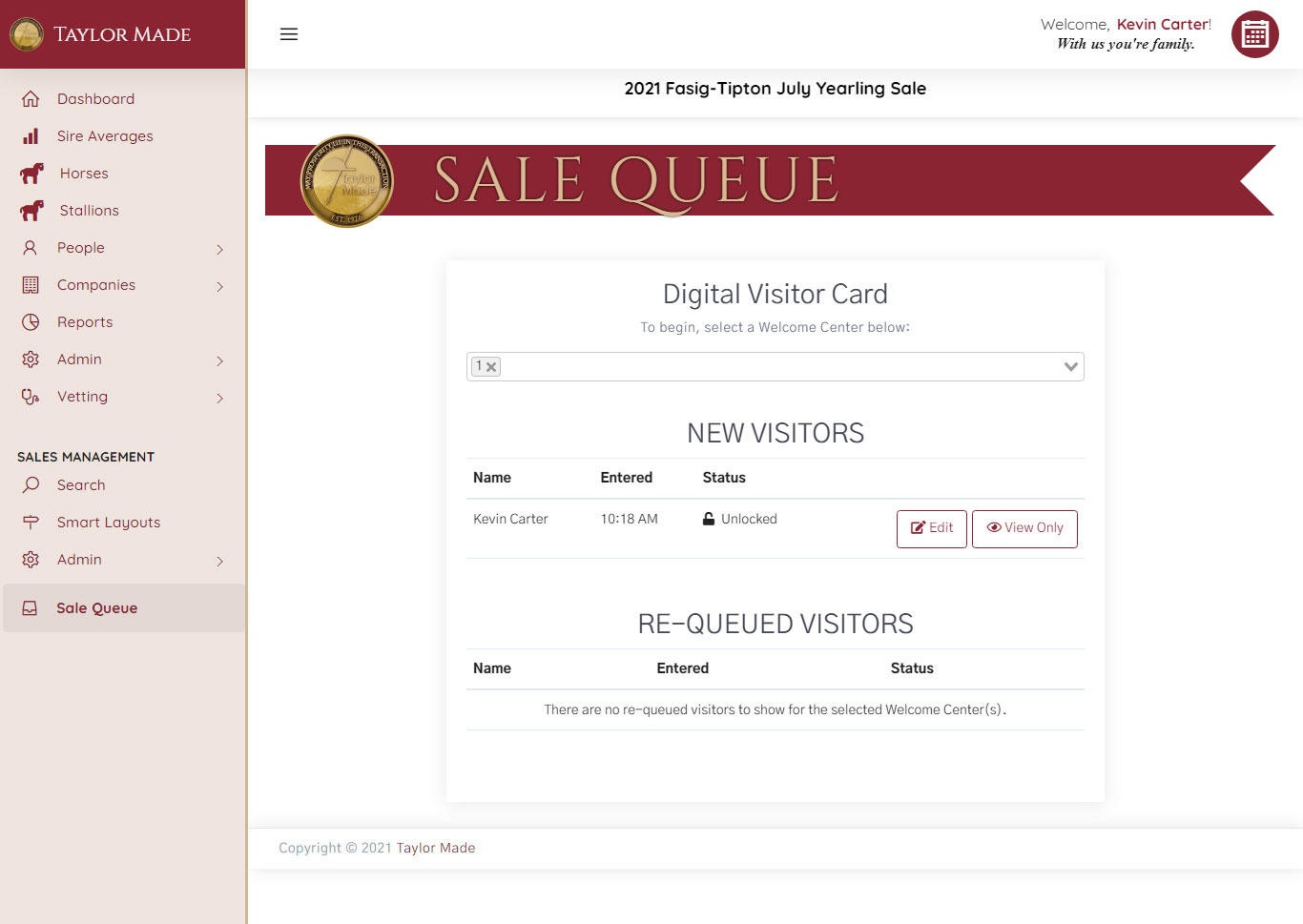 Step 3: Edit/View Digital Visitor Card
After selecting the Welcome Center ID you will be able to edit or view a card. To update a cart select the edit button.

Digital Visitor Card Entry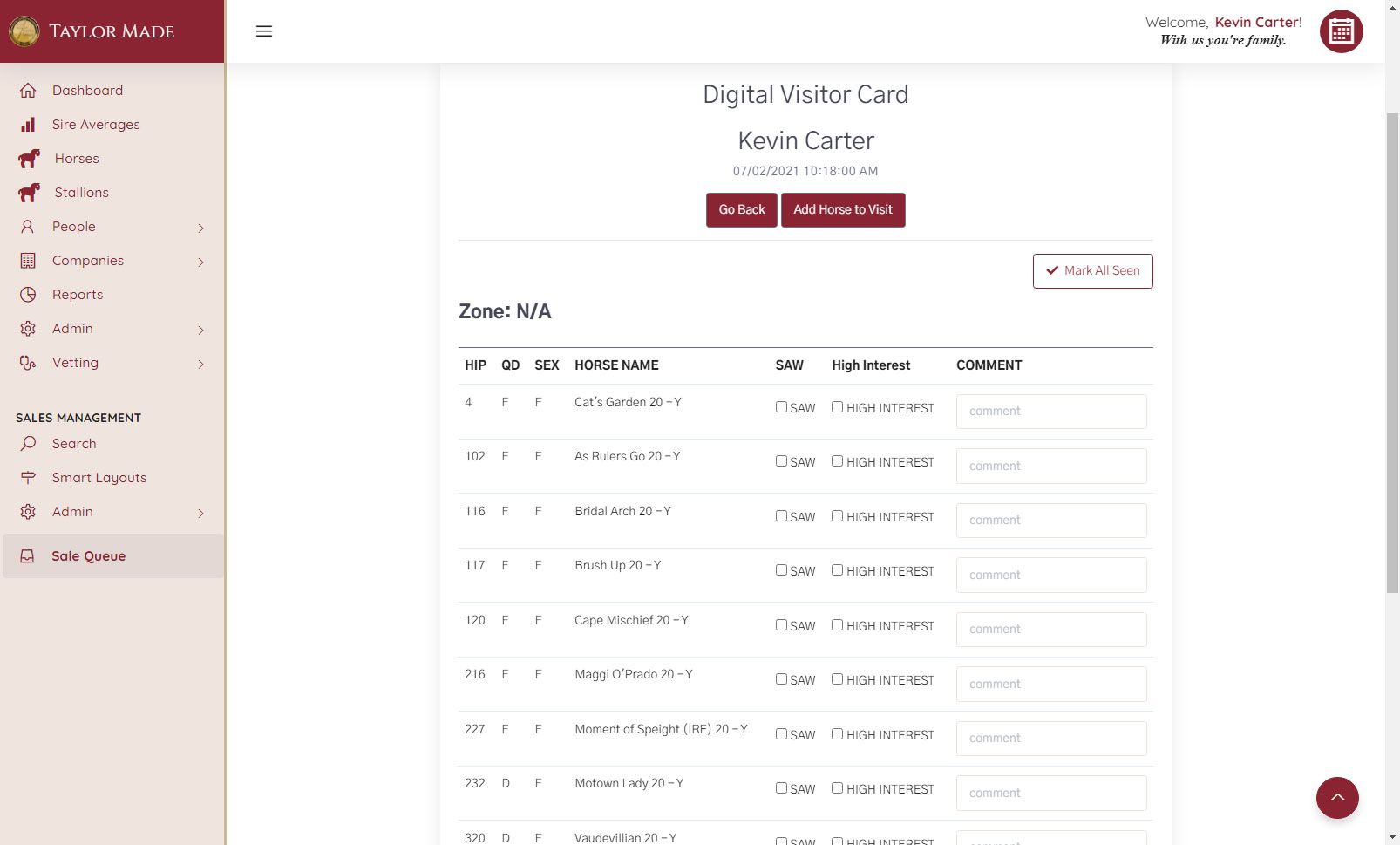 Digital Visitor Card Log
Step 4: Edit Digital Visitor Card
Once your card is selected fill out the appropriate information regarding the client's visit with each horse.

Information to edit regarding each horse visted.
At the bottom of the form fill out any additional comments about the client's visit.

Comment field for Digital Visitor Card.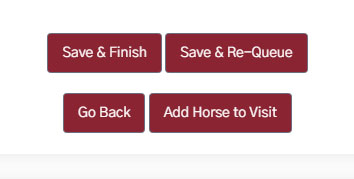 Options to Close Card
Step 5: Save & Finish/Save & Re-Queue
Once you are finish editing the card you may close the card by selecting Save & Finish. If the client intends to return later in the day to view the horses again select Save & Re-Queue.
If you need to add a horse that was not on the visit list please select Add Horse to Visit.

Add Horse to Visit Screen